Ascension and Grace
Posted by Emily Mitchell on Thursday, January 15, 2015 at 6:25 AM
By Emily Mitchell / January 15, 2015
Comment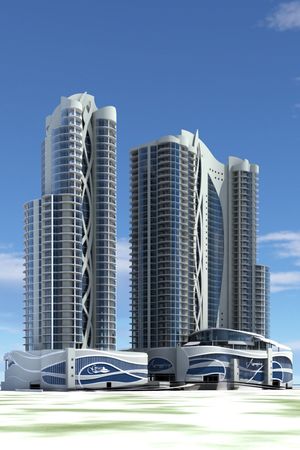 Click Here for location and Floor Plans
ORANGE BEACH, Alabama -- Developers of the proposed 37-story Ascension and 36-story Grace condominium towers this week cleared the first of what will be many hurdles in their quest to build the second- and fourth-tallest buildings in Alabama.
Amid a standing-room-only crowd at Monday night's Orange Beach Planning Commission meeting, more than 40 people spoke in favor of the Gulf-front condos that would be built on 6.63 acres near the intersection of Perdido Beach Boulevard and Ala. 161. Only three people voiced concerns about the development during a public hearing.
On the table was a request to approve of the master plan and the preliminary planned unit development zoning that would allow GCOF Orange Beach Gulf Front LLC to exceed the allowable 26-floor limit for each tower in the BR-2, beach resort zoning district. The planning board voted unanimously to recommend City Council approval of the requests.
At 469 feet, Ascension would become the second-tallest building in the state behind Mobile's RSA Tower at 745 feet. Grace would take the fourth spot at nearly 449 feet behind the Wells-Fargo...