PreConstruction in Orange Beach
Junonia Beach Resort in Orange Beach
Junonia Beach Resort is a new condo project in Orange Beach Alabama which will have 97 units with 3 and 4 bedroom condos. The complex is located in the heart of Orange Beach with walking distance to shopping and retail. The Developer has released the condos for sale and expects to sell out by the end of the year. Contact SeaMitchell Realty for complete details and floor plans, we can answer your questions and reserve your condo Today!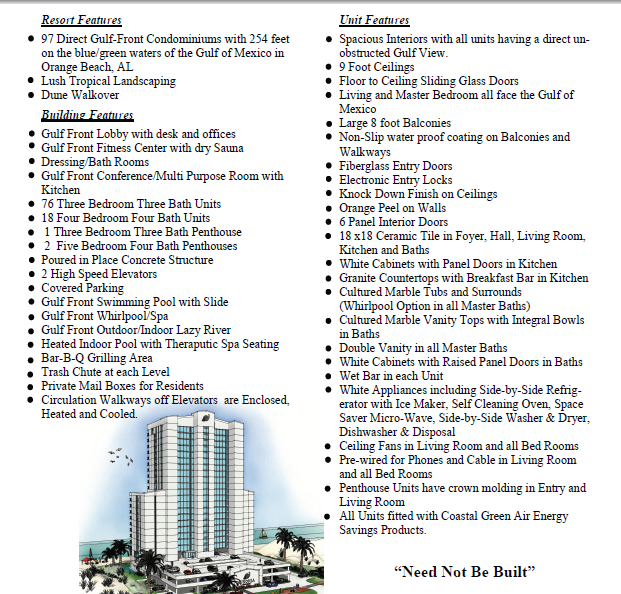 For complete details, floor planavailable units just contact us at www.Seamitchell.com
Sea You at The Beach!!!
...